During the first half of 2020 when the California stay-at-home orders went into effect, it occurred to me (after months in sweatpants and athleisure wear) how much I missed getting dressed up and hitting up the local hotspots.  
Just like many people in 2020, not having the external spaces available for comfort impacted my well-being and I began thinking about all the bars, cafes, clubs that were closing and might not make it through the pandemic. So I wanted to photograph people getting dolled up in the middle of a pandemic, in anticipation of the spaces they loved most opening up again soon (hopefully).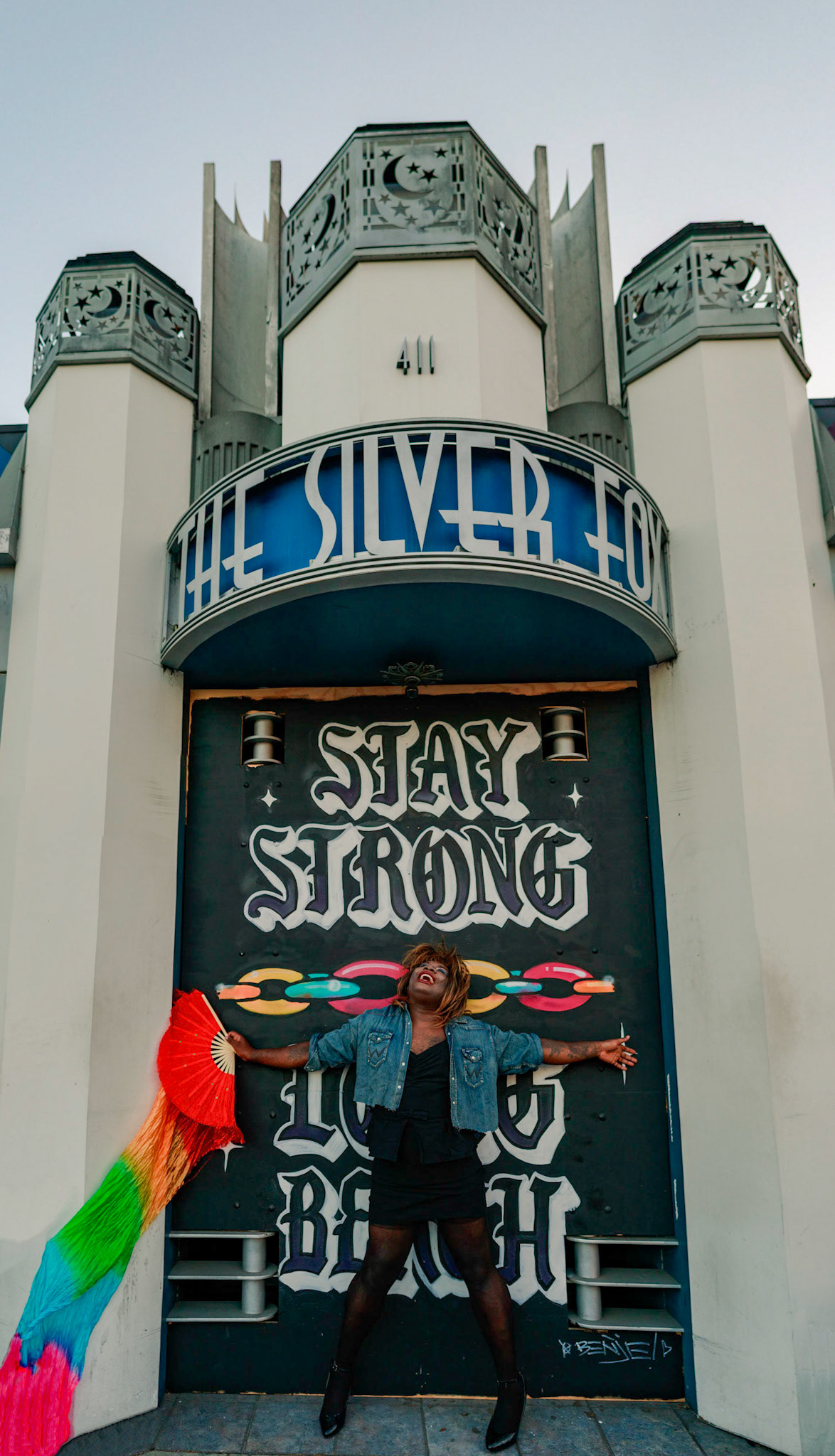 Carl at The Silver Fox in Long Beach

 
When I approached Carl about the project he immediately said yes and when I asked if he had any places in mind he immediately told me about The Silver Fox. 
The Silver Fox is like a second home not just for him but for other gay men and LGBTQ in Long Beach, the owner really cares about his guests and treats them all like family. After every kickball game for the Petty Pitches (Carl's team) this was where they went to unwind have a meal and a few drinks. The Silver Fox created a space of love and support for him and that is most important thing for anyone, to have have spaces of support and above all love.